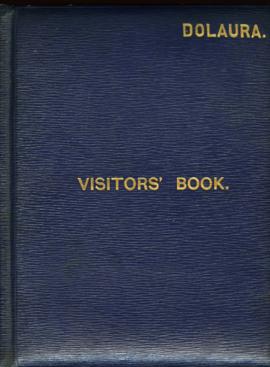 CA RRU 025-002-2-3
Pièce
1908-1965

Fait partie de K. McCann
James Dunsmuir's yacht, Dolaura, was steam driven and about 218 feet from bow to stern and 32 feet across the beam. It was custom-built in Scotland in 1908. The yacht was named after Dola, James's youngest daughter, and his wife, Laura. This vessel replaced the Thistle, which burned to the waterline in 1907. The Dolaura was magnificent, with lavishly decorated rooms and all the modern comforts. When the Dunsmuirs took possession in Europe, Kaiser Wilhelm of Germany came on board for a tour and his is the first name in the visitors' book. Dunsmuir family members and friends enjoyed many fishing trips and excursions on the ship while living at Hatley Park. In 1920, the yacht was sold to a lumber and shipping magnate in Midland, Ont., and was renamed Victoria. The yacht changed hands and names many more times and even served as an anti-submarine vessel in the waters off Scotland during the Second World War. It was finally dismantled in the 1950s.
Although the Hatley Park estate was sold in 1940 to the Government of Canada, 20 acres of waterfront property adjacent to the Belmont gateway had been gifted to the youngest Dunsmuir daughter, Dola, by her father before he died in 1920. She built a little house there in an English Arts and Crafts style, with hipped roofing, brick walls and tall chimneys. She named the house Dolaura, remembering the family yacht and the many family trips she had taken as a young girl. She had even kept the yacht's guest book and used it to record visitors to her home.